Samantha Tesser Haimo has nearly 20 years of experience in all areas of civil litigation. Samantha has a broad commercial practice, with extensive experience in both jury and non-jury trials in state and federal courts, as well as appellate courts.  Her broad-based litigation experience includes complex commercial litigation, securities litigation, representation of both employers and employees in employment disputes involving sexual harassment, workplace discrimination, violations of the Age Discrimination in Employment Act and Americans with Disabilities Act, probate litigation, and civil matters involving real estate. Samantha also specializes in representing individual and institutional clients in every aspect of securities litigation before The Financial Industry Regulatory Authority (FINRA). Her experience includes litigation of business torts, breach of contract and negligence actions. She also has substantial experience in alternative dispute resolution and related arbitration and mediation procedures.
Samantha has taught as an Adjunct Law Professor at Nova Southeastern University. She is admitted to the United States District Court for the Southern, Middle and Northern Districts of Florida, District Court of Colorado, Northern District of Texas, United States Court of Appeals for the Eleventh, Fifth and Federal Circuits.  She also travels throughout the country representing clients in FINRA arbitrations.
In addition to her professional responsibilities, Samantha is active in numerous philanthropic and civic organizations, and especially enjoys participating and being an active member in the Broward County Bar Association's Bench and Bar Committee as well as the National Association of Women Lawyers (NAWL).
Samantha obtained a Bachelor of Arts degree from the University of Florida, cum laude, and her Juris Doctorate degree from Nova Southeastern University, cum laude.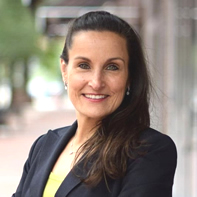 samantha tesser haimo
STH@womenatlawfl.com
P 954.376.5956
F 954.206.0188
Feigeles & Haimo LLP
7900 Peters Road, Suite B-200
Fort Lauderdale, FL 33324