Kristen Lake Cardoso practices in the areas of general civil litigation and commercial litigation. She has gained valuable experience over the past 10 years litigating business torts, breach of contract, and negligence cases in state and federal courts at both the trial and appellate levels, and has successfully defended her clients against multi-million-dollar securities fraud claims.
Kristen is admitted to practice law throughout the State of Florida, as well as in the United States District Court for the Southern District of Florida. She is also an active member of the Junior League of Greater Fort Lauderdale and has served on various committees geared towards improving the local community through leadership and volunteering.
Kristen attended the University of Florida, where she received her Bachelor's degree in Political Science, cum laude. She received her law degree from Nova Southeastern University, magna cum laude. While in law school, Kristen served as an Articles Editor for the Nova Law Review, was on the Dean's List, and was the recipient of a scholarship granted by the Broward County Hispanic Bar Association for her academic achievements.
Kristen is bilingual, fluent in Spanish.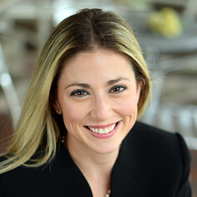 KRISTEN LAKE CARDOSO
KLC@womenatlawfl.com
P 954.990.2218
F 954.525.4300
Feigeles & Haimo LLP
One West Las Olas Blvd., Suite 500
Fort Lauderdale, Florida 33301